DR. JON PAUL TREVISANI — BOARD-CERTIFIED PLASTIC SURGEON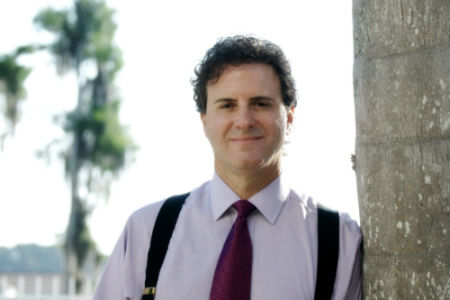 Jon Paul Trevisani, MD, FACS, or "Dr. Jon," is board-certified in plastic surgery and is the founder and Medical Director of the Aesthetic Surgery Centre in Maitland, Florida—one of the leading breast augmentation and plastic surgery centers in the state. He is a member of Alpha Omega Alpha, the medical honor society that comprises the top 10 percent of medical students, and a Phi Beta Kappa graduate of the University of Nebraska Lincoln. After graduating with distinction from the University of Nebraska Medical School in Omaha, Dr. Jon Paul Trevisani continued his surgical training at the University of Kansas Medical Center in Kansas City. There, he completed five years of general surgery training. Currently, Dr. Jon is serving as Assistant Professor of Plastic Surgery at the University of Central Florida College of Medicine in Orlando. As an appointed faculty member at the UCF College of Medicine, he volunteers his time to serve as a mentor and resource for third and fourth year medical students interested in implementing a surgical elective as part of their curriculum.
A skilled and experienced plastic surgeon, Dr. Jon's groundbreaking work with the latest surgical technologies has led him to be on the forefront of clinical trials which optimize safety and aesthetic appearance. Due to his involvement with these trials, he is one of only a select few plastic surgeons in the country who can provide his patients with the widest array of choices at his practice.
Dr. Jon Paul Trevisani founded The Aesthetic Surgery Centre in 1997. The private practice has an in-office surgical suite and is certified by the American Association for Accreditation of Ambulatory Surgery Facilities (AAAASF).
Aside from being Central Florida's premier "options expert," Dr. Jon has a reputation among patients as being approachable, friendly, personable, and competent. He establishes a personal consultation with each patient, involving careful discussion of the patient's options – whether the desired procedure is breast augmentation, breast lift, breast reduction, liposuction, abdominoplasty (tummy tuck), facelift, eyelid surgery, or any of the other numerous treatments offered at his practice. He is thorough in his explanations of procedures and works to establish a comfortable, one-on-one relationship with patients.
Dr. Jon comes from an accomplished family active in the medical field. He has three brothers as well as an uncle and several cousins who are physicians, specializing in areas as diverse as podiatry to oral surgery.
Dr. Jon and his wife Marianne have resided in Central Florida since 1995. They have two children, Jon and Patrick. Dr. Jon enjoys sports and is an avid fan of the University of Nebraska Cornhusker football team. He is also an accomplished pianist and appreciates the works of Frederic Chopin.
Looking for the right surgeon is always a difficult process but as soon as I entered the offices of Dr. Jon Paul Trevisani, met him and the rest of the staff, I knew it was the right place for me. The results were amazing and the recovery was pleasant. I couldn't have chosen a better place. - Melanie
What Is A Plastic Surgeon?
A plastic surgeon is a doctor who is trained in the art and science of modifying anatomical structures in the face, skin, and body for both cosmetic and reconstructive purposes. Guided by the principles of proportion, symmetry, and aesthetic harmony, plastic surgeons operate on working as well as damaged structures to enhance appearance and function. This is done to correct congenital deformities (or birth defects), repair trauma injuries, reconstruct the appearance of burns, or enhance parts of the body according to a patient's cosmetic desires. Namely, plastic surgeons who specialize in aesthetic surgery undergo additional training on the latest techniques in anti-aging, facial rejuvenation, breast surgery, body contouring, and many other surgical disciplines.
Why Is Board-certification Important For Plastic Surgeons?
When a plastic surgeon is "board-certified," this credential denotes completion of rigorous educational and training requirements covering the entire spectrum of plastic surgery procedures. While not required to practice, board-certification from the American Board of Plastic Surgery (ABPS) can demonstrate a distinguished level of experience, instruction, training, and understanding in all aspects of plastic surgery. With reexamination required every ten years, patients can trust that a board-certified plastic surgeon has vetted knowledge of some of the latest and most effective techniques to attain natural-looking results. From this distinction, one can gain a sense of a plastic surgeon's dedication to keeping abreast of the changing technologies within the field, as well as the level of commitment to their craft.
How To Find The Best Plastic Surgeon For You
Selecting the most qualified plastic surgeon to bring your desired aesthetic to life can seem like an intimidating task. Dr. Jon Paul Trevisani understands that the choice to undergo cosmetic surgery is a major decision, and much consideration must be given to finding the best plastic surgeon for your unique needs. In beginning the research process, the following tips may be able to help you narrow down your options:
Make sure your surgeon is board-certified. This can be a simple way to cut down your choices to include only individuals who have achieved accreditation by the American Board of Plastic Surgery (ABPS). Such distinction typically indicates a higher level of post-graduate training than surgeons who do not maintain board-certification.
Research educational background and specialties. Find out where a surgeon completed their residency training, and try to learn whether they are well-versed performing your procedure of interest. It is usually true that the more often a plastic surgeon performs a type of surgery, the more adept they can be in attaining natural-looking results that align with your expectations.
See before-and-after photos. A surgeon's patient gallery is an indication of their past work and can convey the aesthetic outcomes previously achieved with patients who underwent the same type of surgery. Take advantage of this resource to gauge whether these results correlate with your cosmetic desires.
Read online reviews. To learn whether a prospective surgeon is capable of providing personalized, compassionate care, read patient reviews from an array of different platforms. Perusing through ratings on Facebook, Realself, Healthgrades, and other reviewing platforms can give you a good idea of both the testimonials and critiques of their care.
Once you have navigated through the plethora of available options, the next step is to schedule a consultation with a surgeon who has met your criteria. This can be an excellent opportunity to ask any questions you may have about the treatment process, inquire about their qualifications and credentials, or consult their advice on the best procedures to fulfill your cosmetic goals. To learn more about what you should look for when selecting a plastic surgeon, please reach out to our practice.
Credentials and Awards
Dr. Jon Paul Trevisani completed his residency in plastic surgery at the University of Rochester in Rochester, New York. His credentials are as follows:
Board Certified by the American Board of Plastic Surgery
Member, American Society of Plastic Surgeons
Member, Florida Society of Plastic Surgeons
Member, Florida Medical Association
Member, American Society for Aesthetic Plastic Surgery (ASAPS)
Fellow, American College of Surgeons
Member, American Medical Association
Appointed to the faculty of the University of Central Florida College of Medicine in Orlando, Florida as Assistant Professor of Plastic Surgery
In addition Dr. Jon Paul Trevisani has received honors and awards in the following areas:
Special Recognition to commitment to research in the field of plastic surgery sponsored by Mentor – Memory Gel Post Approval Study.
Certificate of Advanced Education in Cosmetic Surgery awarded to Jon Paul Trevisani, MD, FACS certified by the American Board of Plastic Surgery for fulfilling additional educational requirements in cosmetic surgery in special recognition by American Society of Aesthetic Plastic Surgery.
Patients' Choice Award 2010 – Dr. Jon Paul Trevisani has been selected as one of the Florida's favorite Physicians.
Recognized as a partner in the advancement of plastic surgery and named as one of the top 25 breast augmentation plastic surgeons in the United States as an appointed member of the physician advisory board for the LEAD program. The LEAD (Leadership, Experience in Augmentation and Development) program is hosted by Mentor Corporation.
Mentor recognizes Jon Paul Trevisani, MD, FACS as a select member of the Mentor Physician Partner Program in honoring leading aesthetic surgeons for their commitment to excellence.
Consumer's Research Council of America names Jon Paul Trevisani, MD, FACS as America's Top Plastic Surgeons 2006.
Doctor's of Distinction – Jon Paul Trevisani, MD, FACS featured in Orlando Magazine, December 2003
"America's Top Physicians in Plastic Surgery" Jon Paul Trevisani, MD, FACS, in the Guide to America's Top Physicians.
Jon Paul Trevisani, MD, FACS named The Premier Plastic Surgeons of Central and West Coast Florida February 2007 featured in Allure, Self and Glamour Magazines.
Jon Paul Trevisani, MD, FACS featured in the Distinction Series in Orlando Magazine, December 2004 edition.
Jon Paul Trevisani, MD, FACS featured in Orlando Style Magazine, September 2010: Volume VII, No.9
Jon Paul Trevisani, MD., FACS featured in Orlando Style Magazine, March 2010: Volume VII, No 3.
Jon Paul Trevisani, MD, FACS featured in Orlando Style Magazine, February 2011: Volume VIII, No 2.
Jon Paul Trevisani, MD, FACS featured in Orlando Style Magazine Nov 2014, Volume XI, No. 11
Jon Paul Trevisani, MD, FACS featured in Orlando Style Magazine Dec/Jan 2015/2016 issue; Volume XIII, No. 12
If you would like to learn more about our plastic surgeon in the Orlando, Florida area, please contact the Aesthetic Surgery Centre today.