Our Practice
Dr. Jon Paul Trevisani and our experienced team of professionals at the Aesthetic Surgery Centre are dedicated not only to helping you attain your cosmetic enhancement goals, but also to give you the most comfortable experience possible. We operate in a fully equipped, on-site surgical facility that is accredited by the American Association for Accreditation of Ambulatory Surgery Facilities, Inc. Our plastic surgeon is board-certified and experienced in a full range of plastic surgery and reconstructive treatments. Please follow the links below for information on Dr. Trevisani's background and credentials and more details on our facility. Contact our cosmetic plastic surgeon with any questions you may have.
Meet Dr. Jon Paul Trevisani
Learn more about the educational background and training of our board-certified plastic surgeon. In addition to providing compassionate, uncompromising care, he completes continuing education courses to ensure he remains at the forefront of his field.
Learn More About Dr. Jon Paul Trevisani
Video Gallery
We offer a broad selection of videos that offer a glimpse into our practice and serve as a resource on a wide array of plastic surgery procedures. Watch these clips to learn more about cosmetic enhancement for the face, breasts, and body.
News Room
Regularly updated articles and press releases are published in our News Room, which gives you access to information about the latest techniques and technology in the plastic surgery industry. We also answer common questions, announce practice specials, and more.
Patient Forms
View, download, and print patient forms prior to your scheduled appointment to save time. By having this information ready to go when you arrive for your consultation, you can expedite the process and see Dr. Jon Paul Trevisani sooner.
Financing
We work with CareCredit®, a reputable financial lending agency that can help bring the cost of your treatment into your budget. Learn more about your options and the appealing terms available to qualified applicants here.
Learn More About Plastic Surgery Financing
Products & Online Store
Preserve your investment by taking great care of your skin. High-quality, medical-grade skincare products are available online, so you can stay home (or remain on the go) and still have access to the best formulations available.
Learn More About Our Products & Online Store
Specials & Promotions
Promotional offers make it easier and more affordable than ever to act on your cosmetic goals. Find out about our latest specials on the most popular plastic surgery procedures and schedule your consultation today.
Learn More About Our Special & Promotions
About Our Office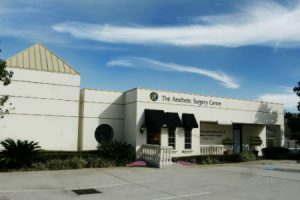 One of the most important choices you have to make after you decide to undergo cosmetic surgery is where your procedure will be performed. If you choose Dr. Jon Paul Trevisani and the Aesthetic Surgery Centre in the Maitland and Orlando, Florida area for your cosmetic surgery needs, you can be sure that you will receive the best treatment possible in a caring and safe environment. Learn more about our plastic surgeon and his facility below. We look forward to hearing from you soon!
Please contact our cosmetic surgery office for more information.
Hours:
We are open Monday through Friday 9 a.m. to 5 p.m.
Office Accreditation:
The Aesthetic Surgery Centre is fully accredited by the American Association for Accreditation of Ambulatory Surgery Facilities, Inc. (AAAASF).
Anesthesia:
A Board Certified Anesthesiologist provides anesthesia for all cosmetic surgery procedures at our Florida practice.
Download Patient Forms:
For your convenience, you can download some of our required patient forms here to save you time in our office. Click on the links below to download the forms.
Financing Options:
Financing for cosmetic procedures is available through CareCredit© or Cosmetic Fee Plan.
Interactive Office Tour