CoolSculpting®
One of the most consistently difficult parts of the body to tone is the abdomen, with the hips and upper thighs also commonly presenting trouble. This is often due as much to genetics as it is to a healthy diet and fitness regimen, leaving many individuals frustrated with their results. For patients who prefer a non-surgical liposuction alternative, CoolSculpting® can help reduce pockets of fatty tissue in targeted areas with gradual, natural-looking results. Dr. Jon Paul Trevisani, our experienced plastic surgeon, offers this treatment for people who are close to their body contouring goals but need a little help with those last few pounds.
How does CoolSculpting® Work?
CoolSculpting® uses an innovative technology called Cryolipolysis™ to freeze fatty tissue in a targeted area. This process, which is designed to leave surrounding tissue unharmed, breaks down fat cells. The body can then remove these damaged cells through the normal metabolic processes. Even better, this completely non-surgical treatment can be performed in the comfort of our office, typically with the patient sitting or lying down. Many individuals see gradual fat loss of up to 20 percent, and repeat treatments can achieve more comprehensive body contouring. CoolSculpting® is not a weight loss method, and we recommend that patients be close to their ideal weight before undergoing this procedure. Furthermore, CoolSculpting® can work in conjunction with a healthy diet and exercise plan to obtain more pronounced effects.
What Should I Expect During the Procedure?
When you arrive for your initial complimentary consultation, Dr. Jon Paul Trevisani will discuss your areas of concern and your cosmetic goals. He will then develop a customized treatment plan based on your needs and desired outcome. CoolSculpting® uses an applicator that attaches via suction to the treatment area. You will likely feel some tugging, pulling, and/or mild pinching, though these sensations should not cause much discomfort. As the Cryolipolysis™ technology begins to work, you will feel intense cold in the treated area followed by numbness. You might also feel some aching, tingling, or minor cramping, which is normal, and these symptoms should fade with time. The procedure time will vary depending on the number of regions you would like to address. Once complete, some light massage will be performed where the device was attached to help improve your outcome. You should then be able to return to normal activity immediately. Some bruising, swelling, tenderness, and redness in the affected area may continue for a short period of time. Your comfort and care are our highest priorities, and we encourage you to ask any questions you may have during your visit or at any time following.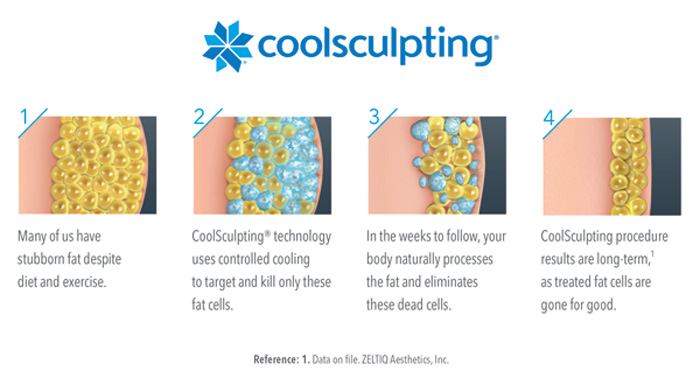 When Will I See Results?
One of the many benefits offered by CoolSculpting® is the gradual, natural-looking outcome. You should begin to see some effects after about two to four weeks. Multiple CoolSculpting® sessions can help you achieve greater fat reduction in one or more areas, and Dr. Jon Paul Trevisani can suggest the number of treatments that can optimize your result.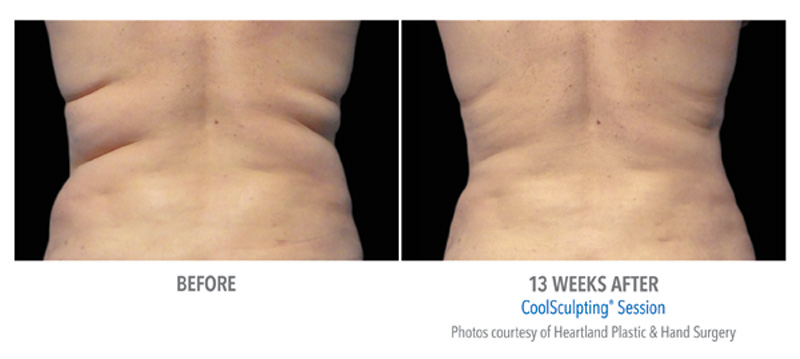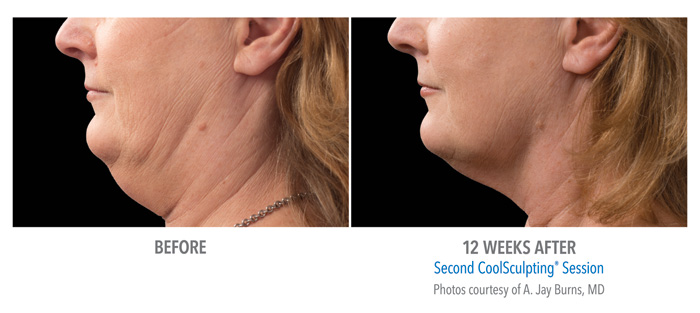 For more information about CoolSculpting®, or if you're ready to schedule a complimentary consultation with Dr. Jon Paul Trevisani, please contact our office today.