Virtual Plastic Surgery Consultation During COVID-19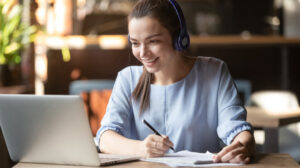 As the COVID-19 pandemic continues to reinforce the need for social distancing, many medical practices have temporarily shifted to provide online services in light of Orlando's prior stay-at-home orders. While our practice has re-opened with comprehensive safety and cleanliness guidelines in place, board-certified plastic surgeon Jon Paul Trevisani, MD is still offering virtual consultations for individuals who would like to prepare for future treatment from the comfort of their homes. Given that it is not uncommon for medical and healthcare appointments to surge after times of crisis, these virtual consultations offer the ability to be proactive about achieving your aesthetic goals. They also help ensure you are among the first patients contacted for the scheduling of cosmetic surgery or non-surgical treatment.
At the Aesthetic Surgery Centre, arranging a virtual consultation with Dr. Jon Paul Trevisani is very simple. The first step is to call our practice or fill out the online virtual consultation form. A friendly member of our team will then contact you to arrange a virtual appointment on your preferred date. These consults will take place via Doxy.me and you will receive easy instructions on how your appointment will proceed. Our team is happy to help you set up your computer or device if you need assistance. Virtual consultations are usually fairly quick depending on your needs and we will be available to answer all your questions and concerns. 
Our practice, treatment rooms, and surgical facility are now fully operational with an unfailing commitment to your overall health and safety. The measures our team has taken to minimize the risk of COVID-19 exposure include wearing face masks at all times, implementing stringent cleaning and sanitization practices, and enforcing social distancing in-office, among other safety protocols.
Dr. Jon Paul Trevisani is pleased to be able to continue helping patients learn about their treatment options from the safety and comfort of their own surroundings. We are here to support you in this time of crisis, so please don't hesitate to contact our office for anything you may need.