When Should I Consider a Mommy Makeover?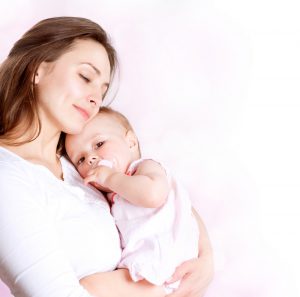 First of all, what is a Mommy Makeover? This procedure combines multiple cosmetic enhancement techniques to help restore the body to its pre-pregnancy figure. Breast lift and tummy tuck surgery typically will be included, and breast augmentation, liposuction, and/or facial rejuvenation can be added to further enhance the result. Dr. Jon Paul Trevisani, our board certified plastic surgeon, customizes Mommy Makeover surgery to suit the unique needs and goals of each woman.
Many women, although delighted to be mothers, are unsatisfied with how their bodies have transformed in the maternity process. Common concerns like sagging or deflated breasts and abdominal skin and muscle laxity often resist traditional means of improvement, including diet and exercise. A Mommy Makeover, however, is designed to treat these specific issues. If you feel these concerns are in line with your own, a Mommy Makeover may be right for you. In addition to desiring a return to a more youthful figure, ideal candidates for this procedure should also be in good overall health and be nonsmokers. It is also recommended for patients to wait until they are done having children, as repeat procedures may be required following a future pregnancy. Dr. Jon Paul Trevisani will provide additional details, as well as a customized treatment plan, during your initial complimentary consultation.