What To Do With a Leaking Saline Implant?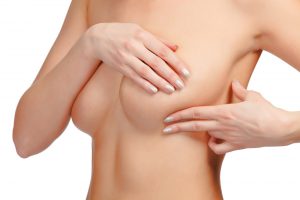 Last Friday, we posted the following trivia question on Facebook, What do you do about a leaking saline breast implant?  We received many responses to this post!  We have had patients come to the Aesthetic Surgery Centre with deflated saline implants that happened years ago and wish to address the problem now.  Although it is desirous to have the surgery to correct the deflated implant to restore symmetry and balance, the truth is that is not always medically necessary to have the surgery done immediately.  Keep in mind that if a saline implant breaks, all that leaks out is saltwater.  The saltwater is harmlessly absorbed into the body.  On occasions, the breast may rapidly change shape as the fluid leaks out.  In this instance, the folds of the implants may put unnecessary pressure on the skin and thereby causing skin breakdown necessitating immediate surgery.  It is important to consult with a board-certified plastic surgeon to assess individual concerns.
Signs of deflation and detecting leakage from an implant include soreness, change in shape, redness, loss of volume, and sometimes capsular contracture. These signs may be subtle and a history of trauma may be the only early indicator.  Sometimes with physical examination of the breasts may make the diagnosis of deflation difficult and in this instance an ultrasound or MRI study may be rendered.  In rare instances, even with these advanced techniques the diagnosis of a leaking implant can be uncertain and in these cases surgery may be necessary to resolve this issue.
Keep in mind that most breast implants will last a lifetime and most of the time the implants are warrantied.  There is a common misconception that implants will only last 10 years and that they need to be replaced during this time period. If you have no problems with your implants then there is nothing that needs to be done.  The risk of a deflation and rupturing of the implant is less than 1%.
About Dr. Jon Paul Trevisani
Dr. Jon Paul Trevisani earned his medical degree with Alpha Omega Alpha (AOA) distinction at the University of Nebraska Medical School in Omaha, Nebraska. He then completed five years of general surgery residency training at the University of Kansas Medical Center and a 2 year residency in plastic surgery at the University of Rochester, Strong Memorial Hospital in Rochester, New York. Dr. Jon Paul Trevisani is certified by the American Board of Plastic Surgery, a Fellow of the American College of Surgeons, and a member of the American Society for Aesthetic Plastic Surgery, the American Society of Plastic Surgeons, Florida Society of Plastic Surgery and the Florida Medical Association. He has also received numerous awards for his work in plastic surgery including the Patients' Choice Award, America's Top Physicians in Plastic Surgery, Doctor's of Distinction selection for Orlando Magazine, and voted the best in his field in the Orlando Sentinel two years in a row.
For more information on Dr. Jon Paul Trevisani, please call our office today at (407) 901- 4934 to schedule your complimentary consultation or complete our contact form online. The Aesthetic Surgery Centre is located at 413 Lake Howell Road Maitland, FL 32751, and can be found online at jptrev.com or our Facebook Page. You may also visit our exclusive website dedicated to only breast surgery at usabreast.com.
Submitted by: Roshani J. Patel