Am I Too Old for Breast Implants?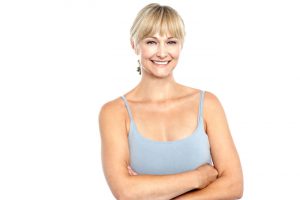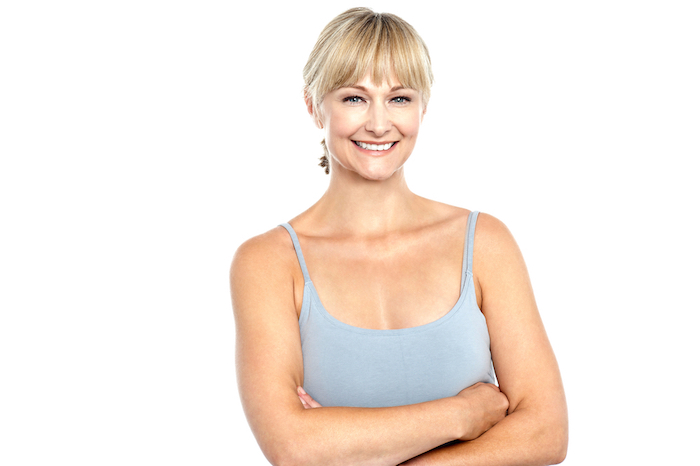 Breast augmentation continues to be one of the most popular plastic surgery procedures — in fact, the American Society of Plastic Surgeons recently reported that it is still the #1 cosmetic surgery procedure, with 279,143 breast augmentations performed in 2015. Unfortunately, some women interested in breast enhancement might perceive it as a procedure only younger women undergo, and therefore avoid it. However, the truth is that there is no age limit when it comes to breast augmentation. Candidacy is actually determined by other factors, such as the patient's overall health.
While a patient's age does not necessarily disqualify them from receiving breast implants, it can sometimes affect their aesthetic goals — for example, a younger patient is likely to be mostly concerned with increasing their breast size, while an older patient may wish to reduce the appearance of drooping (ptosis) and/or restore breast volume that has been lost due to breastfeeding. For patients who express concerns about volume loss and/or ptosis, Dr. Jon Paul Trevisani often recommends breast augmentation with mastopexy (breast lift).
Ultimately, if a patient is over 18 years old, has realistic expectations of what breast augmentation can accomplish, and is not at risk for complications during surgery, they are likely to be a good candidate for breast augmentation. To find out whether or not breast augmentation is right for you (no matter what age you are), Dr. Jon Paul Trevisani strongly recommends that you seek a trained and experienced board-certified plastic surgeon for a one-on-one consultation and a thorough medical assessment.