What Age Is Best for Facelift Surgery?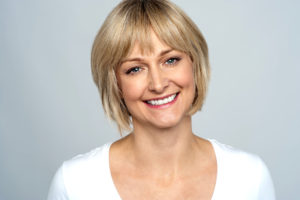 Is there such a thing as the perfect age for a facelift? The truth is there may be an ideal age range for each individual, but there is no specific age that is right for everyone. Our experienced plastic surgeon, Dr. Jon Paul Trevisani, emphasizes that cosmetic procedures should be customized to suit the unique anatomic needs and aesthetic goals of the patient, including a facelift. Designed to reduce excess fat and skin, tighten muscles, and minimize the appearance of other common signs of aging, a facelift will provide the greatest benefit when performed by a skilled physician, regardless of your age.
Most of our patients undergo facelift surgery in their 50s, but some people have this procedure as early as their 40s and others can wait until their 60s and beyond. The most important consideration is the health of the individual. Dr. Jon Paul Trevisani can evaluate your concerns and determine if a facelift or another treatment is right for you. In some cases, non-surgical cosmetic injectables can be used instead of or in addition to facelift surgery to achieve the desired outcome. During your meeting with us, we can explore all of your options.
If you have any questions about what can be accomplished with one technique versus another, Dr. Jon Paul Trevisani can provide guidance and information. Please reach out to our team for more information.