What Are the Benefits of Upper and/or Lower Eyelid Surgery?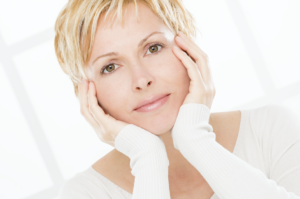 The eyes are often the first area of the face to start showing signs of aging. Eyelid skin can begin to sag, fatty tissue can build up, and the result can be a face that appears tired or sad. Eyelid surgery, medically referred to as blepharoplasty, can address these issues and help you regain a more rested and youthful look. Our extensively trained plastic surgeon, Dr. Jon Paul Trevisani, offers the most advanced techniques available, and he's renowned for his natural-looking results.
Blepharoplasty can be performed on the upper eyelids, the lower eyelids, or both. If most of your concerns are relegated to either the upper or lower lids, it may make sense to focus your treatment there. Many patients, however, have signs of aging in both areas. The benefit of performing surgery on both the upper and lower eyelids includes the ability to achieve more comprehensive rejuvenation. Additionally, Dr. Jon Paul Trevisani can take care to balance the proportions of the upper and lower eyelid areas for the most symmetrical and aesthetically appealing outcome. In general, the benefits of eyelid surgery typically consist of:
Reduced excess fat and puffiness
Fewer wrinkles and lines around the eyes
Improved vision (if skin laxity has impaired full range of vision)
Typically long-lasting results
For more information about eyelid rejuvenation, please reach out to our friendly and knowledgeable team.