How CoolSculpting® Can Supplement Your Weight Loss Efforts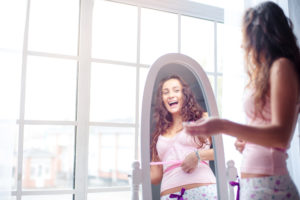 Many people who lead active lifestyles and eat a healthy diet still struggle with isolated pockets of fat. Certain areas of the body, like the abdomen and flanks (or "love handles"), can be very difficult to target and tone. Patients frequently visit our office wanting to know the best way to get rid of these small areas of excess fat that may be preventing them from fully achieving their cosmetic goals.
CoolSculpting® is designed for men and women who are at or near their ideal weight but have not yet achieved the results they expected. By targeting the most troublesome areas of the body, Dr. Jon Paul Trevisani uses this nonsurgical body sculpting treatment to permanently eliminate fat cells and reveal a slimmer, more toned figure. CoolSculpting® can be an excellent supplement to a weight loss plan and highlight the hard work you have done, but it is not intended for patients who still want to lose a substantial amount of weight. For patients seeking to treat larger areas of stubborn fat, liposuction may be better suited to attain their goals. During the consultation process, Dr. Jon Paul Trevisani will perform a physical exam and thoroughly discuss your expectations to help ensure you choose the procedure that can best meet your needs.