FDA Notifies Public of Recent Cases of BIA-ALCL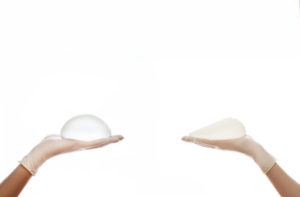 The FDA is raising awareness about recent cases of Breast Implant-Associated Anaplastic Large Cell Lymphoma (BIA-ALCL) found in some patients with textured breast implants. Due to the excellent results Dr. Jon Paul Trevisani achieves with smooth implants, he has never seen the need to place textured breast implants; therecore, concerns of BIA-ALCL generally don't apply to his patients. That said, our team wishes to inform the Orlando community of the FDA's recent findings with regard to BIA-ALCL.
BIA-ALCL is a rare form of lymphoma that affects the white blood cells in the immune system and typically develops in the capsule of scar tissue surrounding an implant. The number of people affected by the condition is very small compared to the number of patients who undergo breast augmentation surgery. There is still information not yet known about why BIA-ALCL develops, but most cases have been linked to certain types of textured breast implants.
The breast augmentation process involves many decisions—one of which is the choice between smooth or textured implants. Smooth breast implants have a seamless, uninterrupted exterior while textured implants have a surface resembling sandpaper. In providing his breast augmentation patients with the highest quality of safety and care, Dr. Jon Paul Trevisani only uses smooth breast implants and has never seen the need to use textured implants at his practice. Therefore, concerns about BIA-ALCL typically do not affect patients at The Aesthetic Surgery Centre. Since BIA-ALCL is very rare, the FDA advises that individuals with breast implants do not need to change their medical routine. Dr. Jon Paul Trevisani simply recommends remaining vigilant of any potential changes in your breast appearance. In the majority of cases, symptoms of BIA-ALCL are characterized by pain, lumps, swelling, or breast asymmetry that develops after a patient has fully recovered from breast augmentation.
We understand that some women with breast implants may wish to have them removed altogether for their own sense of security and peace of mind. If breast implant removal surgery is preferred, Dr. Jon Paul Trevisani can perform an en bloc procedure, a special technique that removes the implant and surrounding scar capsule at the same time to prevent implant leakage. This can allow Dr. Jon Paul Trevisani's patients—or individuals with textured implants who received breast augmentation from another surgeon—to alleviate their concerns of developing BIA-ALCL. While en bloc surgery cannot guarantee elimination of all scar tissue, as the ability to safely do so varies from patient to patient, Dr. Jon Paul Trevisani works to remove as much scar tissue as possible. In any case, Dr. Jon Paul Trevisani and our team are available to answer any of your questions or concerns regarding BIA-ALCL.
"This is not a time to panic but patients with textured implants should be proactive if they observe changes in their breasts, and promptly seek a consultation with a professional." – Dr. Jon Paul Trevisani
For more information about BIA-ALCL, or to schedule an appointment with Dr. Jon Paul Trevisani, please contact our practice today.
UPDATE: In July of 2019, the Allergan corporation issued a worldwide recall of BioCell textured breast implants and tissue expanders.